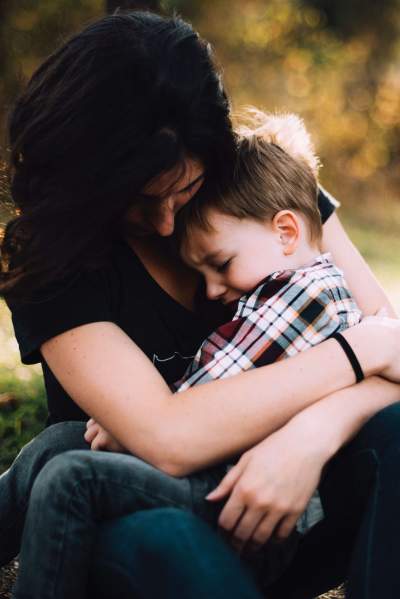 Good grief!
"Good grief!" This is definitely a phrase that runs through my head often. Yes, it is meant as a silly phrase to acknowledge frustration or surprise, and yes, there are times throughout the day I am both frustrated and surprised.
But now that we are amidst a pandemic, I view this phrase differently.
Good, grief.
Lately, I've been crying more. Sometimes it's a few tears and other times it's a heavy cry. And by the end, it feels good. As uncomfortable as it can be, it always feels good to allow myself to sit with the grief for a moment, and then move on. Good, grief.
Helpful grief tools
Name the grief
Collectively, we are all experiencing loss.
A child may be grieving the loss of:
preschool
interacting with friends
routine
going to the playground
family
a birthday party
prom
graduation
performing in a school play
All of these are valid and legitimate, even if you feel it's not a 'big deal.' For a child, it may be the worst loss they have experienced, thus far in their life.
In order to help our children, we must acknowledge the loss and that it is a big deal. We need to help our children name it.
You might be grieving the loss of:
your baby shower
your birth plan
normalcy
family
physical connection
routine
work
gathering with peers
a concert or upcoming event
a break from immediate family
the gym or other recreational activity
All of these (and many more not listed) are valid and legitimate, even if you feel it's not a 'big deal.'
In order to help ourselves, we must acknowledge the loss and that it is a big deal. We need to help ourselves name it.
"The worst loss is always your loss."

David Kessler
We don't need to compare losses. In fact, comparative suffering is not helpful. My loss is hard right now and so is yours. We can honor our own losses and the losses of others and not compare them. We need to be empathetic to others and to ourselves.
Signs of grief
Everyone experiences loss differently. Some possible signs of grief may be:
Trouble focusing
Sleeping more than usual or less than usual
Feelings of anger and/or irritability
Increase in tantrums and negative behaviors
Headaches and upset stomach
Fatigue or low energy
Re-experiencing feelings of past grief
Engaging excessively in activities such as eating, drinking, or online shopping to cope
Feel the grief
Give yourself and your children time to feel grief. Some healthy strategies to feel grief include:
writing in a journal-write about what is happening and also how your are managing the situation
practicing mindfulness
practicing empathy
trying mediation
allowing yourself time to cry
reaching out to family and friends
finding support
You are not alone. Remember, this won't last forever. We are all in this together. What can you do with the grief you feel?