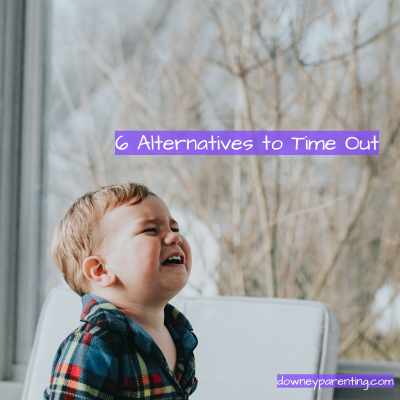 You gave the warning. It's the third time you told them not to throw the toy and they did it anyway. And now your heart is starting to race. You feel the frustration building. That's it. Time out.
It's off to the special chair. You have the timer ready. Brace yourself, you know the drill.
Because now you're struggling to keep them there. And the battle is growing bigger. Your frustration is rising. It's not working.
Where do you go from here? And how do you get them to stay and be quiet?! You find yourself yelling more and more.
There has to be a better way.
Give Yourself the Time Out
Before you threaten the time out, check in with yourself.
What is your body telling you? Is your heart rate increasing or maybe your cheeks feel warmer? As a result of the struggle, are you starting to join your child in their chaos?
A goal for most parents is to teach their children. And the best way to teach children is by modeling.
Give yourself some time to calm down (especially if it will prevent yelling or hurting a child in anger).
Remember, you don't need to respond immediately to your child.
First, give yourself a time-out and give yourself some quick nurturing self-care.
Then, take a moment to re-frame what you are witnessing with your child. For example, tell yourself, "my child is not a disobedient child but a disoriented child." This can help you approach the situation in a calmer and more compassionate manner.
Most Time Outs are Ineffective
Time-outs have been touted as a successful tool since the term was coined around the 1950's. And yes, at times a time out can be successful. But it depends on how the technique is utilized.
Most time outs tend to be used in times of anger. As a result the "calm down" time is more punitive, thus creating some bigger concerns.
When used negatively:
A time out sends the message that emotional distress is not okay. In the midst of a big emotion, a child is told to stop (or knock it off) and be quiet.
It often increases the power struggle. Both child and parent typically end up angrier as a result.
Time outs break connection with a child at a time they are needing it the most. It sends the message that when you are having a difficult time you will be forced to handle it alone by yourself. For some children this is interpreted as isolation or rejection.
It is not teaching a child what to do. A time out will remove the child from a situation instead of teaching them different ways to handle it.
If you are feeling overwhelmed at the idea of removing (or decreasing) time-outs from your parenting toolbox, it's important to know there is support. Also, there are positive alternatives that can lead to more peace and cooperation in your home.
It is important to remain firm with a limit you set and you can achieve that in a calm and kind alternative way.
6 Alternatives to Time Out
1. Give a time in.

Remind yourself that your child is struggling.

First, stop what you are doing. (You may be busy but a quick time in is much faster than a child/parent losing control and having a significant power struggle).

Then, pause and get down on their level. Try to connect with them. Whenever possible, offer a hug or snuggle.
2. Offer empathy

Children want to be heard and have their emotions honored. Acknowledge how your child might be feeling. Then try to understand where they are coming from (this does not mean giving in to them).
3. Focus on the child's basic needs.

Remember the acronym HALT. Are they hungry, angry, lonely or tired? Attend to that need first before offering correction.
4. Model alternatives.

This is your discipline moment, time to teach! But skip the lecture.

First try and take a few deep breaths to calm yourself. Your child might follow along. Or suggest taking some fun breaths together. Check out Alphabreaths: The ABCs of Mindful Breathing by Christopher Willard (affiliate link) for some fun, easy to remember breaths.

Another option is to try offering choices. For example, "It looks like you're angry and I won't let you yell at me like that. Would you like to stomp your feet or take some deep breaths?
5. Change the environment.

If your child is getting in trouble with the same thing over and over, change the environment to prevent future issues. For example, if they continue to grab the glass picture frame, move the frame. Or, if they continue to hit their sibling, change the activity/location.

Or, sometimes our children need gentle guidance on redirection. "It looks like you're wanting to jump right now and we don't jump on the couch. Let's go outside and see how many jumps it takes to get there!"
6. Remember the 5 to 1 Ratio.

Make sure you have 5 positive interactions for every negative one. If you feel your relationship is currently difficult or strained with your child, find five ways to connect positively.
Change is hard. And it is helpful to have support when changing a habit and implementing a new discipline technique. You don't have to make theses changes alone. Schedule an online parent coaching session today and find support, accountability, and a safe place to problem solve through parenting challenges.